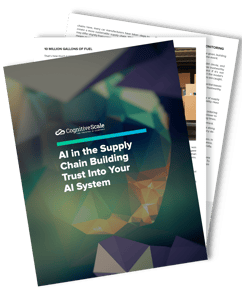 Get Our Whitepaper!
Of all the technologies that have transformed the supply chain over the past few decades, artificial intelligence is inarguably one of the most impactful.

AI has changed the way global companies manage everything from procurement to quality control. It's helping companies improve their social responsibility, control costs, and increase safety, among many other benefits.

But as these AI models and offerings mature, so too is our understanding of the potential problems that can creep in with AI. One of the most important of those is inherent bias. To ensure trust within the system, it's imperative to establish a transparent and reliable model.

Get our whitepaper to learn more!